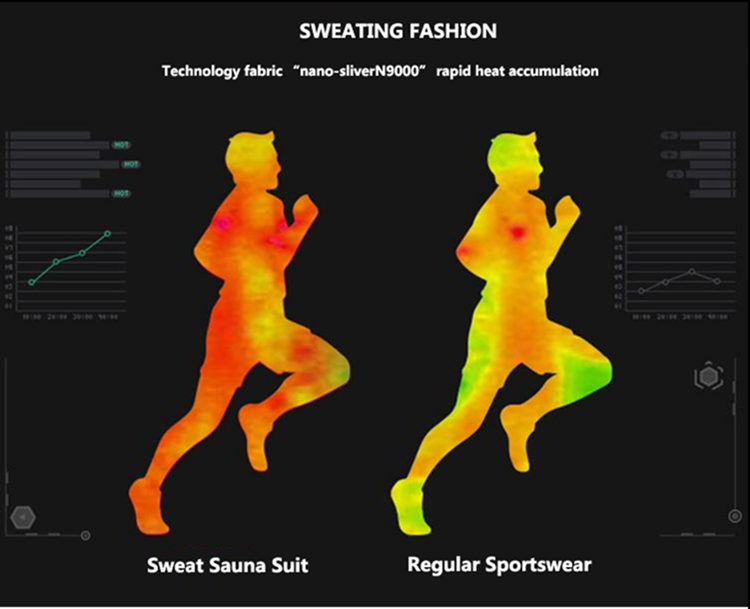 Sauna suit is designed to cause sweat profusely for an effective body shaping and weight loss in short time.Running with sweat sauna suit, only spend 10 minutes can reach the effect up to 30 minutes.
Ultra sweat suit is made of polyester fabric with technology fabric "nano-sliverN9000",ultralight and ultrathin.
Unlike general neoprene sauna suits,technology fabric DOES NOT contain an unpleasant odor.A variety of fashion style design makes our sauna suit can be worn at anywhere anytime.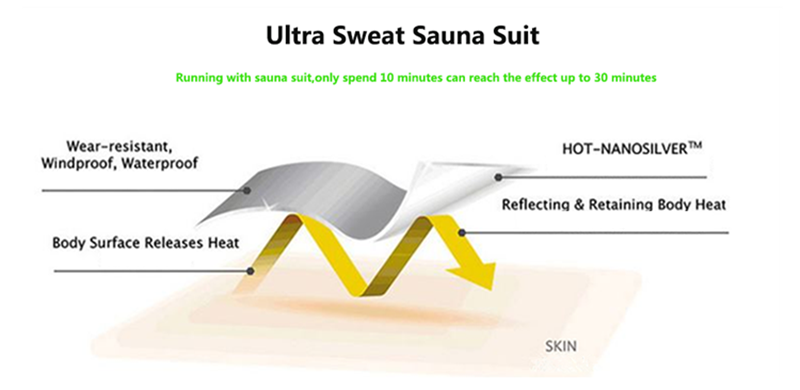 SBR fabric sweat sauna suits:SBR fabric sweat sauna suit is an effective sweat aid which uses natural body heat generated from any type of low or intensive high-energy physical exercise to increase perspiration during your work out.